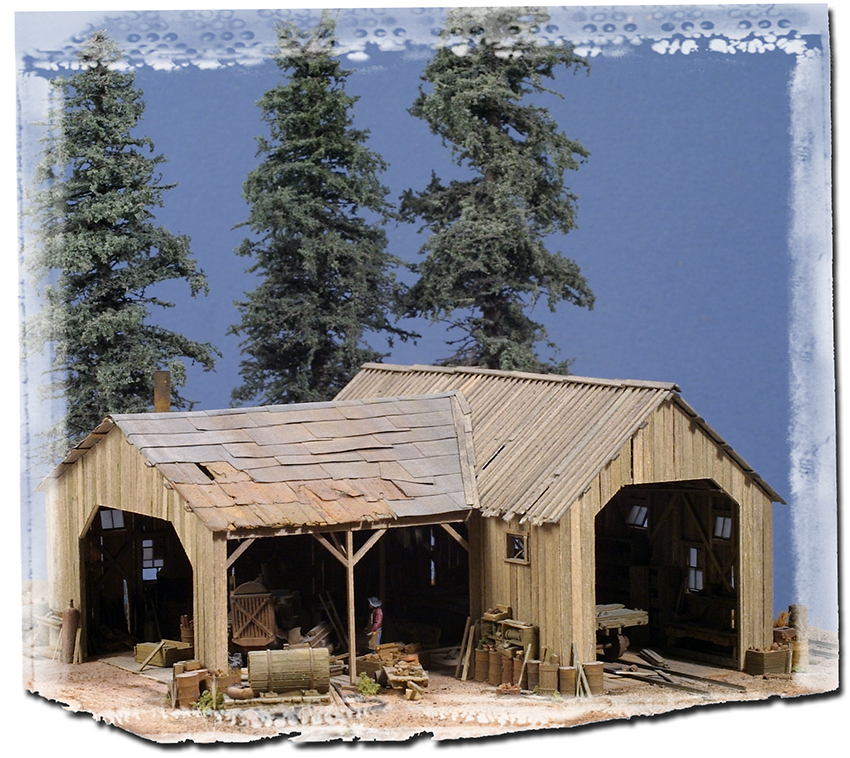 Diorama and Pilot Model Designed and Constructed by Brett Gallant
Names, Logos, Designs and Photographs Owned and Copyright Brett Gallant
the Award Winning
Logging and Tractor Repair Shed
HO Scale Limited Edition Craftsman Kit Number 203
Released January 1999 | Sold Out
Perhaps the smell of freshly cut lumber invokes memories of childhood? How about a time before AI, the internet, and gene therapy! Step back in time to a place where the Deer Creek Lumber Company ruled the forests. Their main repair facility could handle anything driven, crawling, or rolled their way! The resident blacksmith forged parts from raw iron and tough men put in a full day before the dinner bell rang!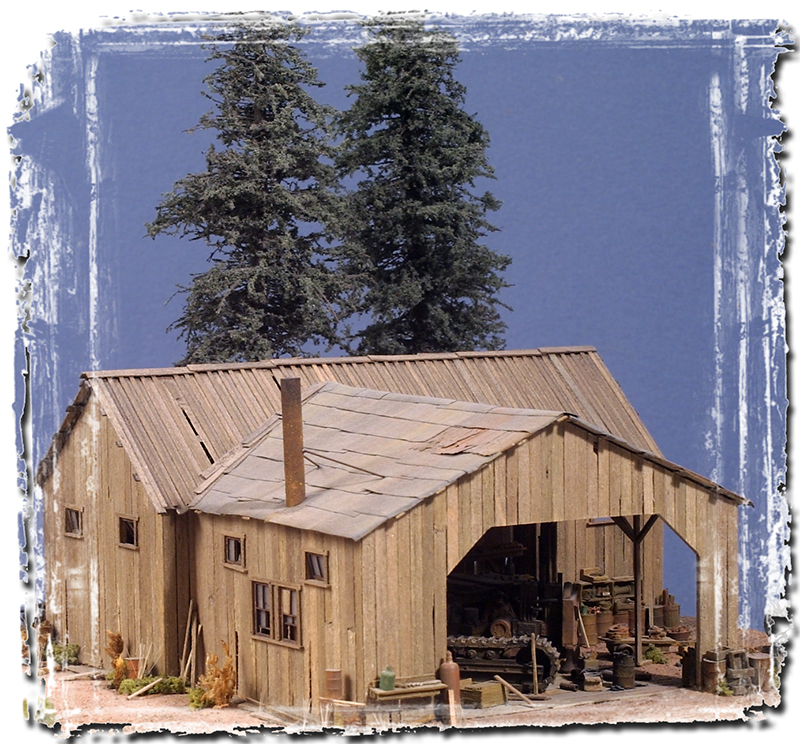 The Logging and Tractor Repair Shed, limited edition kit number 203, has all the character and detail you have come to expect from SierraWest. The main structure is built board by board over digitally reproduced templates, and the interior framing is made up of a series of unique x braces. There are 13 laser cut windows (two types) and three different roofing materials, all of which combine to make a prototypically accurate structure full of interest and purpose! All packed into a small footprint of 9-1/2" x 11".
It serves an important role in the overall Deer Creek Sawmill series. Here is a place for all of your logging equipment to receive repair and maintenance work. The main rail service is perfect for repairing rolling stock. A 24' logging flat car is included for use in the shed. The side shed contains a tractor repair area complete with a beautifully detailed BEST model 60 tractor under repair. This is a great piece of detail with its partially dissembled left tread. Tucked in the rear is a small blacksmith shop complete with forge. There are over 70 castings, most mastered just for this kit! New workbenches, shelves, tools, lockers, etc… literally line the entire length of every wall. Details and clutter are packed into every nook, just as a well used logging shed would look. The majority of the details are inside, and just look how detailed the outside is! There is an abandoned rail siding along the long left side, with detail from front to back. Behind the shed runs deer creek, which feeds the sawmills log pond.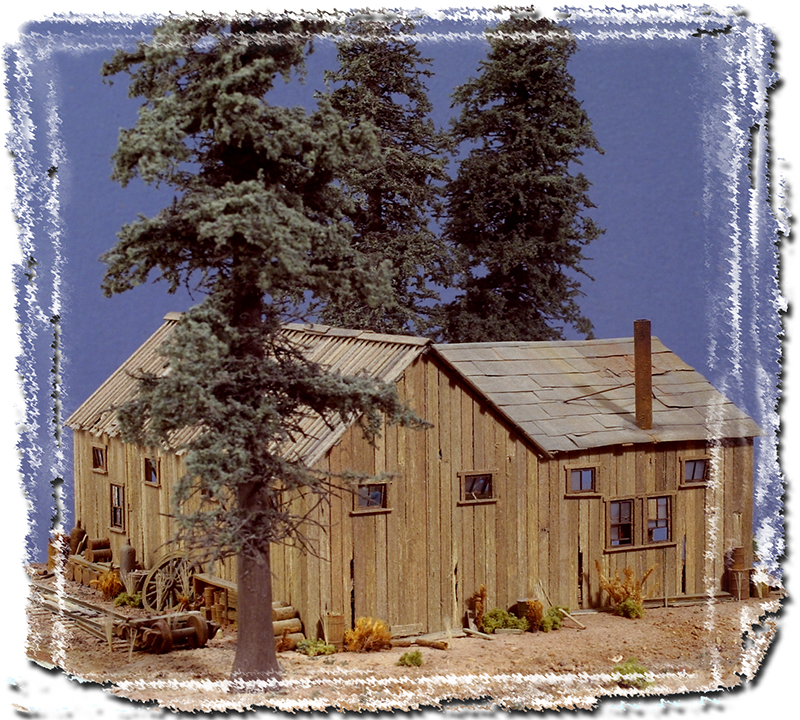 The Logging and Tractor Repair Shed is a true craftsmen kit. No shortcuts or compromises, just sound techniques and quality components. The construction manual focuses on weathering, aging, and scratch building techniques. The templates are accurate and easy to follow. Fuzz–free stripwood, SierraWest color signs, aluminum roofing, tar paper, and laser cut windows are also included. Scenery, figures, track, and trucks not included.