Diorama and Pilot Model Designed and Constructed by Brett Gallant
Names, Logos, Designs and Photographs Owned and Copyright Brett Gallant
the Award Winning
HO Scale Railroad Camp
SPECIAL ORDER
Limited Edition Craftsman Kit Number 204
Released August 2002
(Small run currently available to order)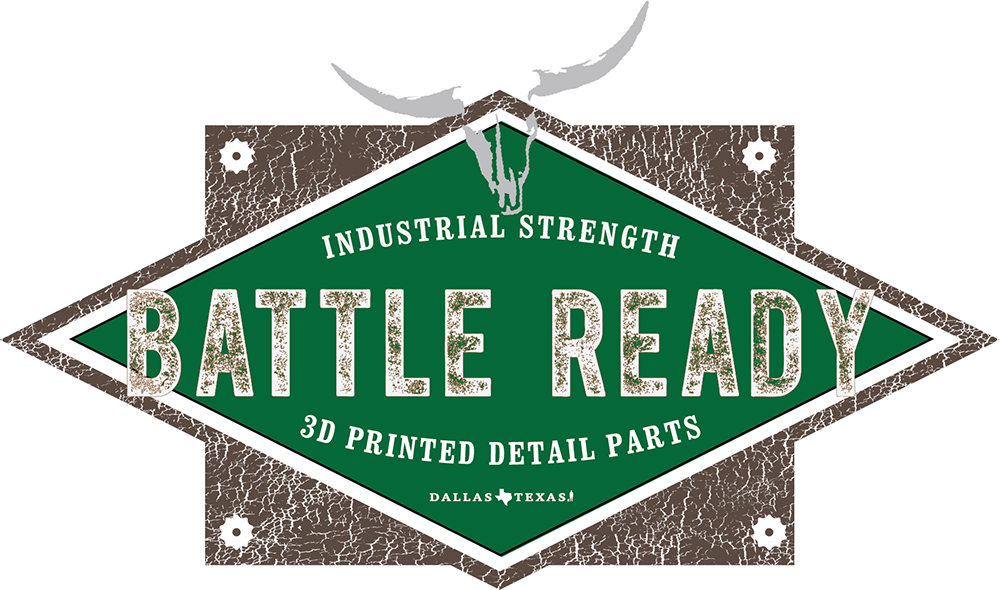 Updated with an Amazing Selection of 3D Printed Detail Parts!
HO Scale railroad camp
SPECIAL ORDER
Kit 204 | Order Now
Everything Pictured is Included Except Track and Senery
The Diorama Measures Approximately 12" x 18"
$345 plus shipping and applicable taxes
A $50 Deposit is Due Now, Upon Checkout
Balance Due + Shipping Upon Shipment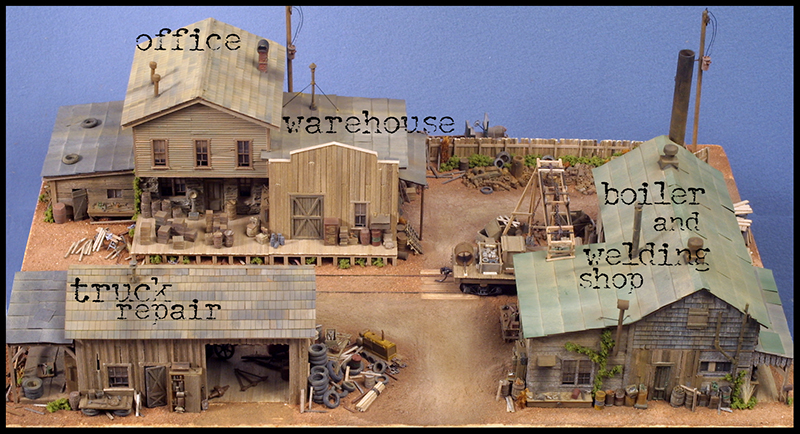 In this overhead view the main structures are visible and labeled. HO scale railroad camp is bristling with exceptional detail at every turn! Over 120 castings, most mastered brand new, are included. The walls are a combination of individual board on board, board and batten, laser cut clapboard, and beautiful hand laid stone castings creating a truly magnificent diorama with tons of variety. Its uses are many as the structures are accurate for a wide time period and can be utilized for a many different of themes. SierraWest laser cut shingles and windows are complimented by tar papers and color sign sheet. Accurate digitally reproduced templates and my renowned comprehensive construction manual guides you through every phase of assembly. An emphasis is placed upon construction and weathering techniques so you can achieve the same kind of results as I have pictured here. The entire diorama measures 12" x 18".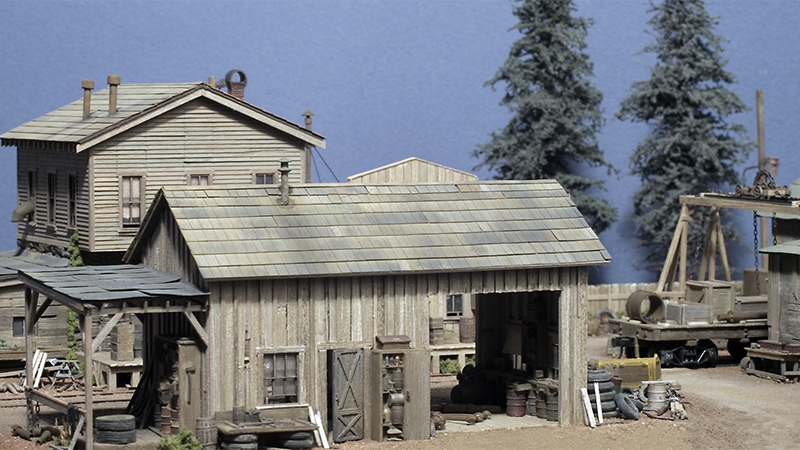 Like every SierraWest kits, all four sides are detailed and visible. Here is a rear view of the truck repair shop. It is completely detailed on the interior as well with a removable roof. You will notice in the various photographs the wide variety of different window shapes and styles. They have been designed to compliment the various wall and roofing materials for maximum effect and detail. A wonderful feature only available when designing and laser cutting your own windows and doors.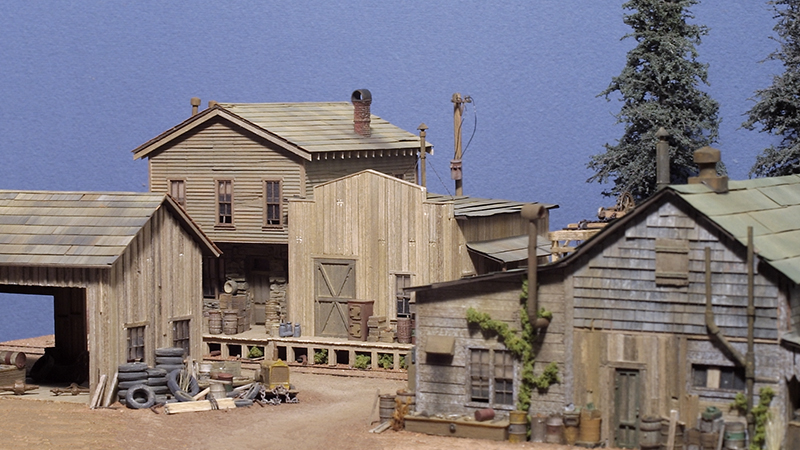 This corner shot of the boiler and welding shop displays the various siding used and the effective weathering applied blending them together. The five buildings range from very simple in appearance (the warehouse) to quite complex (like the boiler and welding shop). This variation gives railroad camp a truly unique look and explains its vast appeal.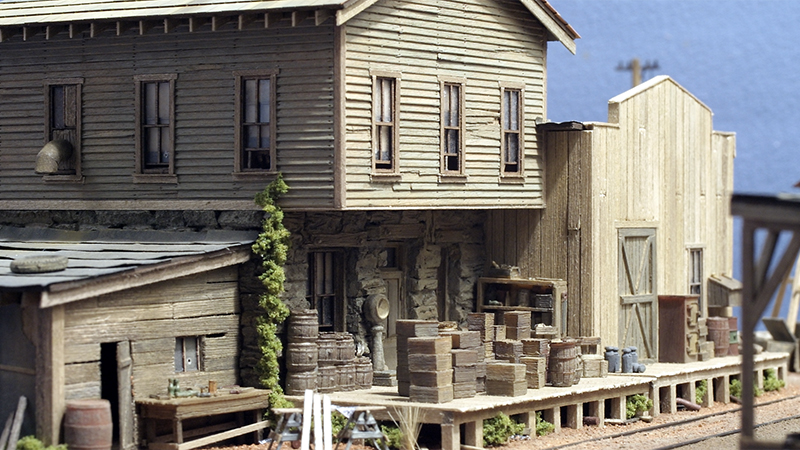 The small storage shed, main office and warehouse. A beautiful loading dock scene is created with the stone walls of the office and overhanging second story. The simple lines of the warehouses false front is complimented with its ordinary freight door.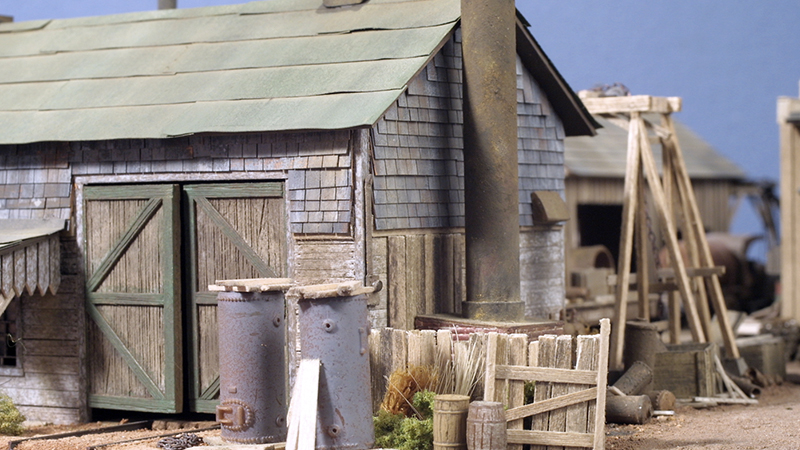 The back of the boiler and welding shop with two newly painted boilers awaiting transport to customers. The combination of the large rail doors and use of shingled siding provides a nice contrast to the other railroad camp structures.
A great view of the loaded flat car (included) under the traveling crane. This diorama was designed over a period of time as the various structures were added and arranged. It has a tremendous amount of appeal and you will find it integrates quite nicely into the Deer Creek Lumber theme or any railroad related business. It has been difficult to choose the view that best illustrates how the railroad camp looks! All sides are highly detailed and cluttered with beautiful views and structures.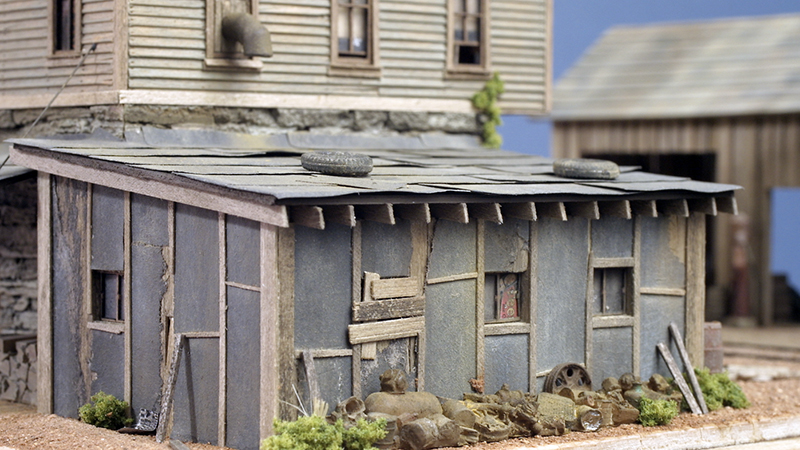 The storage shed is a great little structure with its tattered tarpaper walls. Notice the junk piled against the wall and the discarded tires on the roof. I have included two new types of castings in this kit like the long junk pile pictured above. These junk pile castings have literally dozens of tiny cast-in details, unlike any type of casting ever produced.