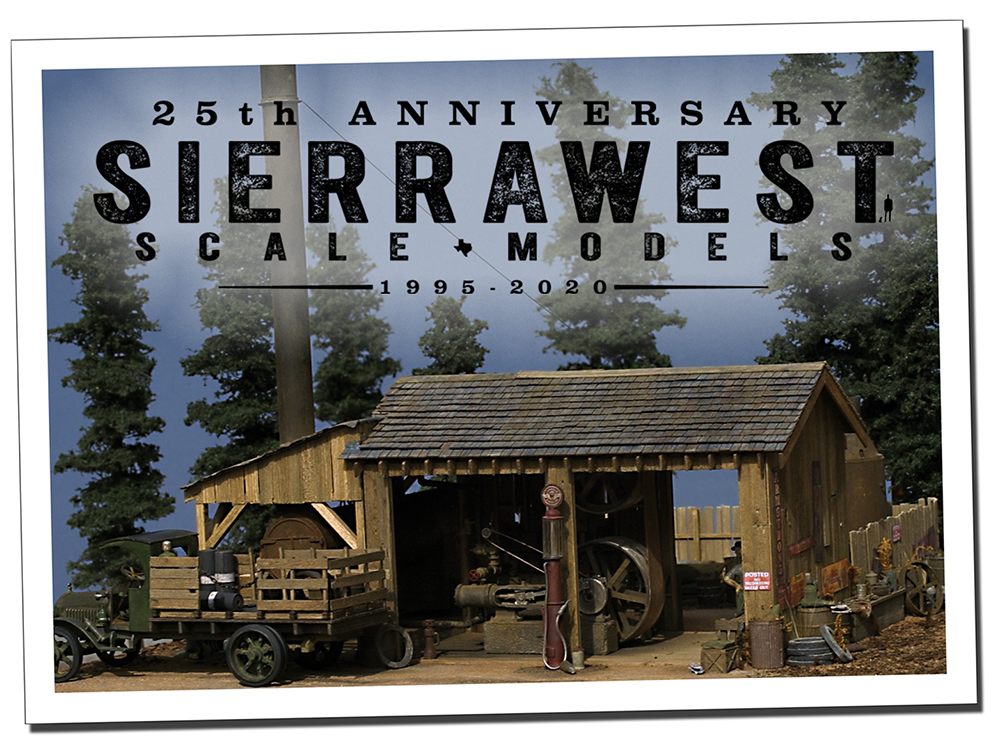 Pilot Model Constructed by Brett Gallant
Names, Logos, Designs and Photographs Owned and Copyright Brett Gallant
the Award Winning
Mill Engine & Boilerhouse
O Scale Limited Edition Craftsman Kit Number 300
Released June 2004
sold out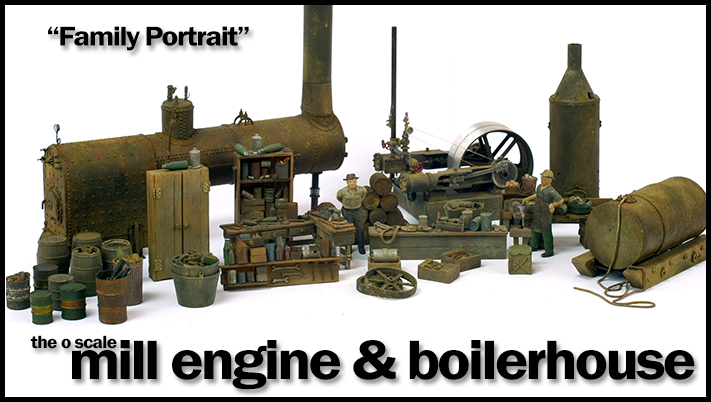 This was my first O Scale craftsman kit. When it was released in 2004 On30 modeling was just getting popular and I had no idea if the Mill Engine & Boilerhouse would be succesful. I was very pleased with the response! So many of my current HO Scale customers were considering switching to the larger O Scale and immediately purchased one of these kits. They urged me to continue producing O Scale kits, a trend which continues to this day!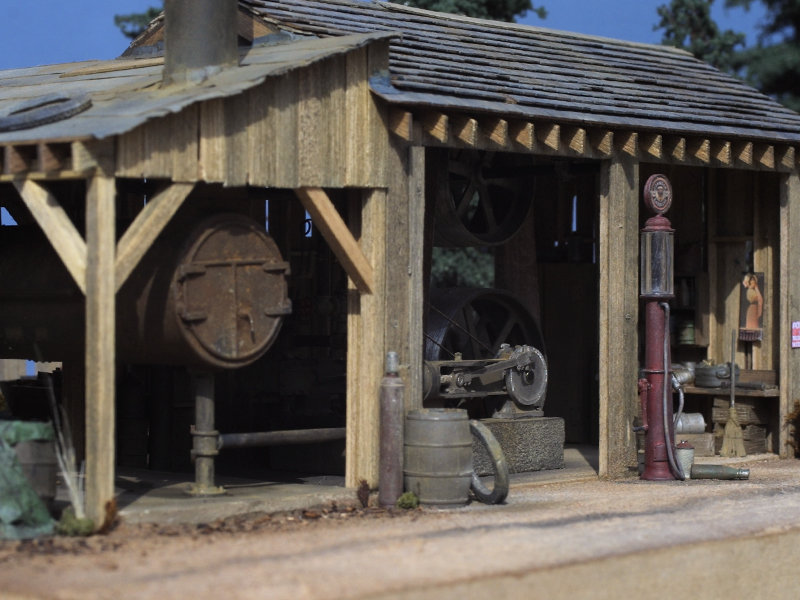 All of the famous detail, character, quality, and clutter of a classic SierraWest kit comes to O Scale! I am pleased to present the Mill Engine and Boiler House complete with all the magnificent details pictured. SierraWest blends classic scratchbuilding techniques with laser cutting technology. Only the finest materials available are used to create a craftsmen kit that is enjoyable to build and own as well as yield the kind of results pictured.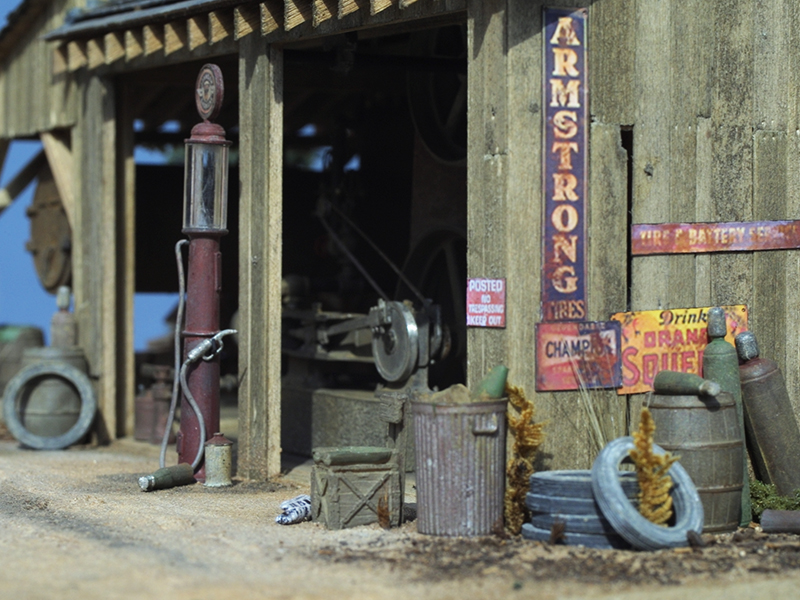 The kit starts with re-releases of the CHB Models Double Cylinder Mill Engine and Horizontal Boiler. Then I add the SierraWest magic! Dozens of brand new highly detailed castings made for this kit. Just look at the pictures to get a feel for just how much is provided. Accurate templates and my famous spiral bound construction manual will guide you through each phase of construction. An emphasis is placed upon weathering and creating the feel of the diorama as pictured here.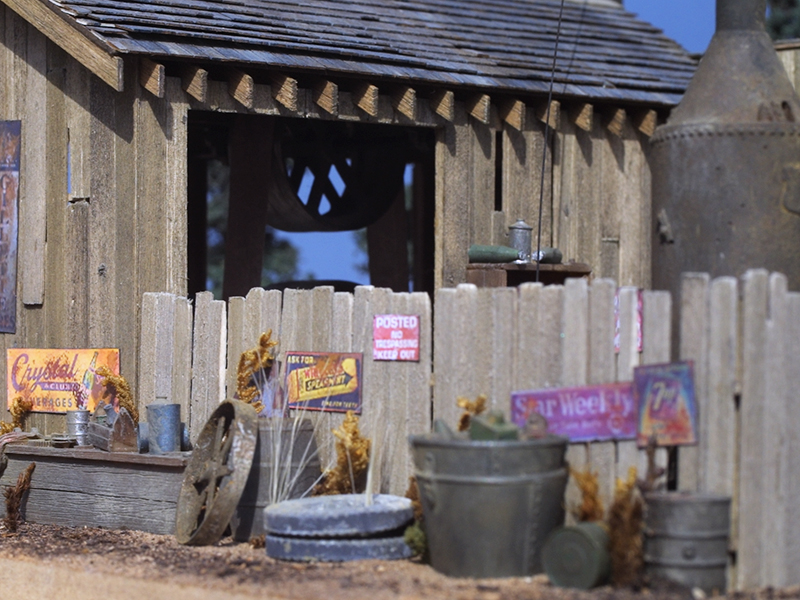 Dozens of new castings have been mastered exclusively for this kit including junk piles, workbenches, shelves, a rusty old boiler, and many more. These are classic SierraWest quality cast from white metal and resin with little to no flash and incredible crispness.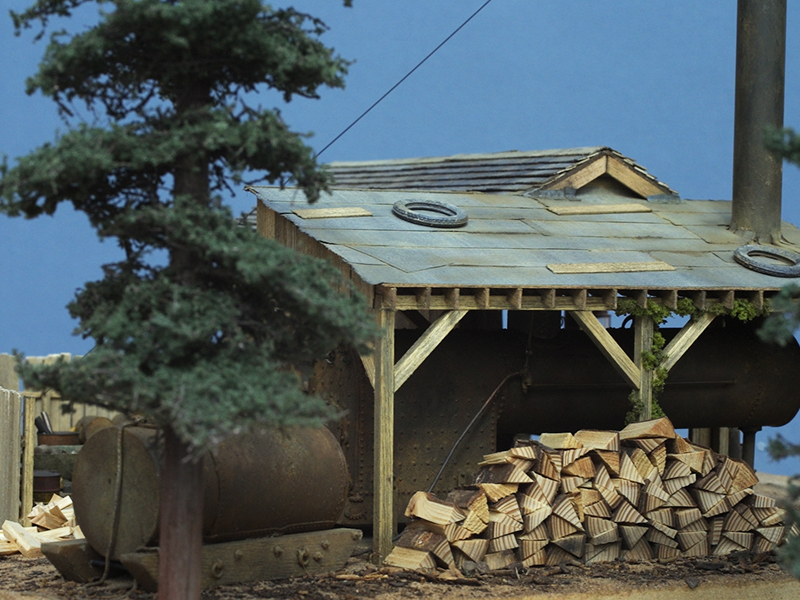 The Mill Engine and Boiler House builds into just a 12 inch square diorama. O scale modelers have been begging me for years to bring a fully detailed craftsmen kit to market. Now is your chance to add this beauty to your layout or build it and place it on your shelf as a truly unique show piece!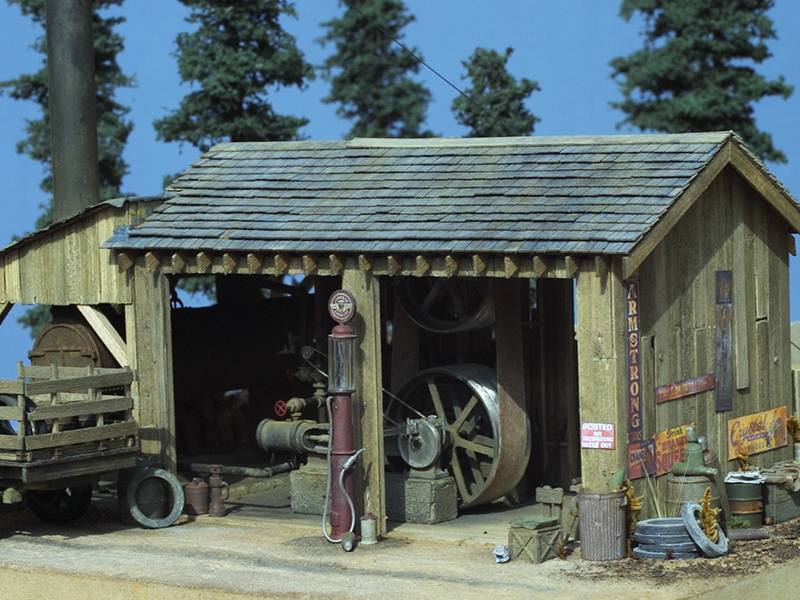 The artistry of O Scale is evident in the diorama. Full rafter and roofing details, flashing where prototypical, knot holes in the aged and weathered siding, and real wooden shingles.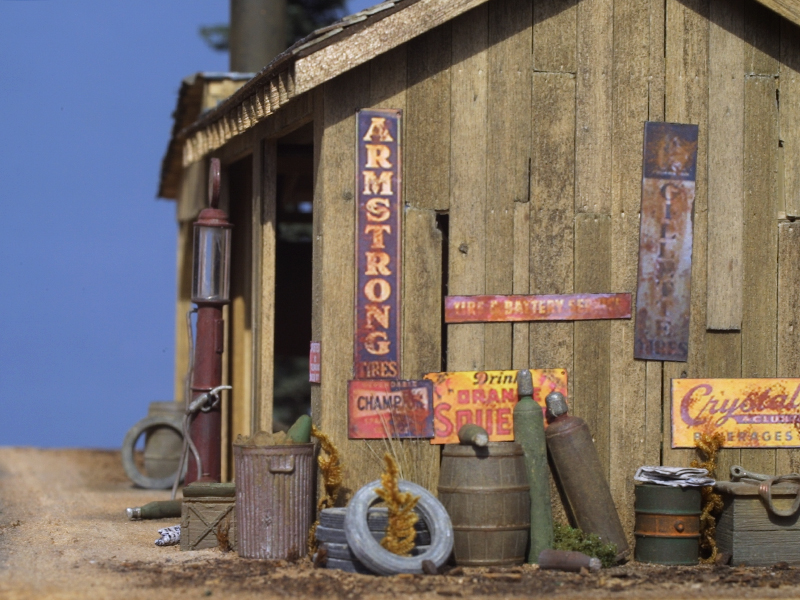 Also included are real wood laser cut shingles, laser cut jigs for cutting the rafters, along with SierraWest color signs. If you look closely you will discover a calendar "pin–up" girl with different pages provided for each month! Talk about attention to detail.