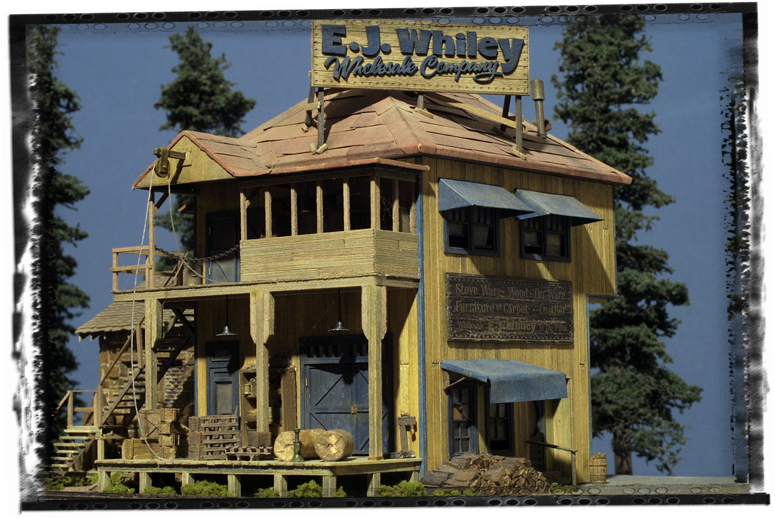 Diorama and Pilot Model Designed and Constructed by Brett Gallant
Names, Logos, Designs and Photographs Owned and Copyright Brett Gallant
Craftsman Kit University
E.J. Whiley Wholesale Company
HO Scale Limited Edition Craftsman Kit Number 3006
Released February 2009 | Small Run Now Available
Updated for 2021 with new 3D Printed Details
HO Scale E.J. Whiley Wholesale Company
In Stock | Now Shipping | Very Limited Availability.
A beautiful assortment of resin, white metal and 3D printed details updated for 2021.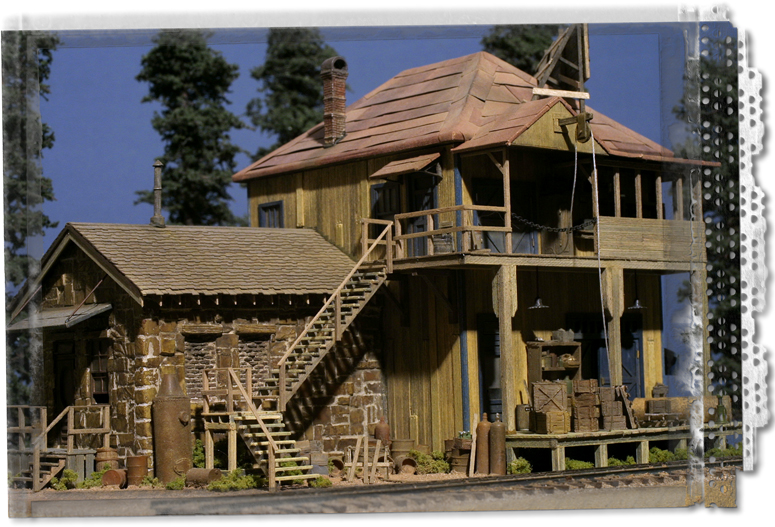 A general wholesale supplier, EJW has seen many changes over the years. The stone boilerhouse is now a storage warehouse for perishable goods. You can see one of the old boilers still waiting to be sold for scrap. At home in a city or rural setting, EJW has all the good looks of that long past era when rail was king and the lineside industry serviced an entire community.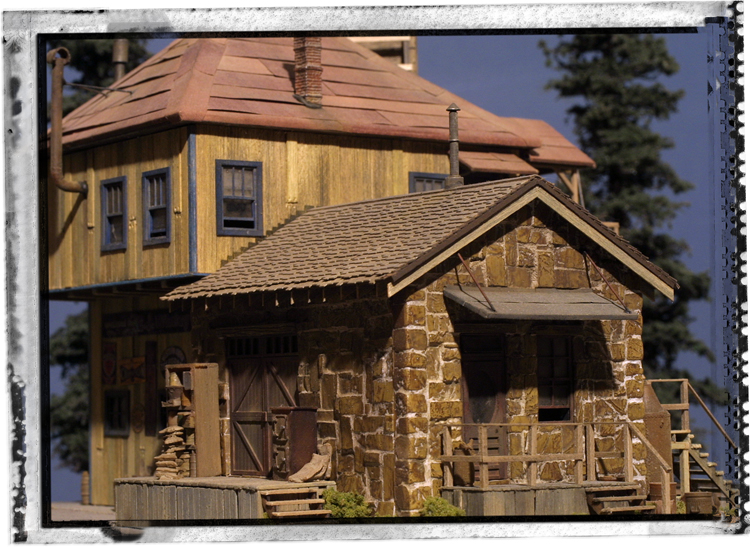 The Craftsman Kit University series has been a big hit and I am very pleased to now offer the second semester course, E.J. Whiley Wholesale Company. True craftsmen kits techniques combined with laser cut components are brought together in classic SierraWest form. Board on board construction is featured along with weathering the various wood, resin, and metal parts. The realistic rooflines, awnings, porches, and railings create a unique and interesting diorama. Then add all that junk and clutter that has made my kits famous...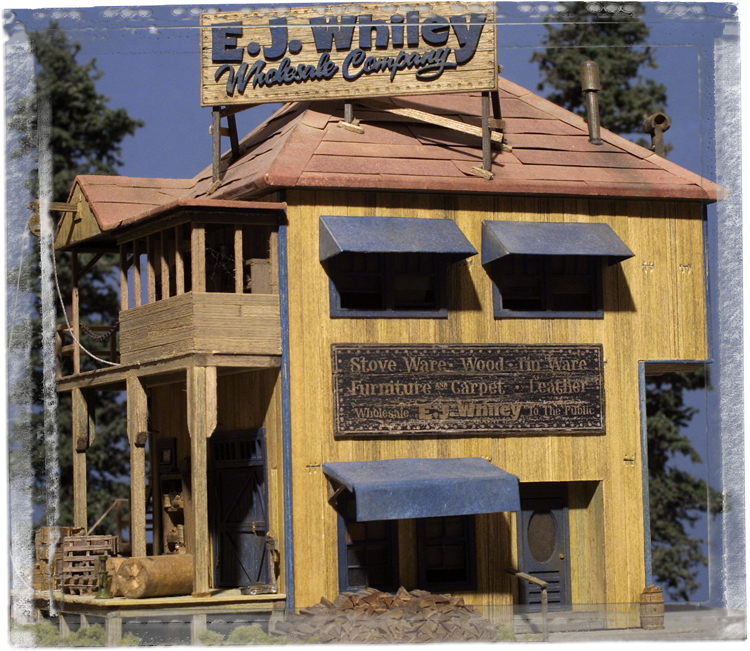 Included in E.J. Whiley is over 50 of my legendary resin and white metal castings. They bring the diorama to life and tell the EJW story. Cluttered shelves and crates, carpet rolls, the cut stone boilerhouse walls, wood piles, etc... The beautiful rooftop billboard and wall signing, innovative laser cut construction aides, laser cut windows and doors, shingles, wall bases, accurate templates, and my famous construction manual filled with dozens of tips and techniques that will improve your modeling skills and make EJW a fun and easy project are all found inside the green SWSM box. There truly isn't another kit like it anywhere. Craftsmen Kit University projects include extra instructions that are perfect for the beginning modeler or someone who just wants to learn some new techniques and brush up on their skills. Detailed on all four sides, at just 10-1/2 x 9 inches, EJW packs a lot of interest into a small footprint.