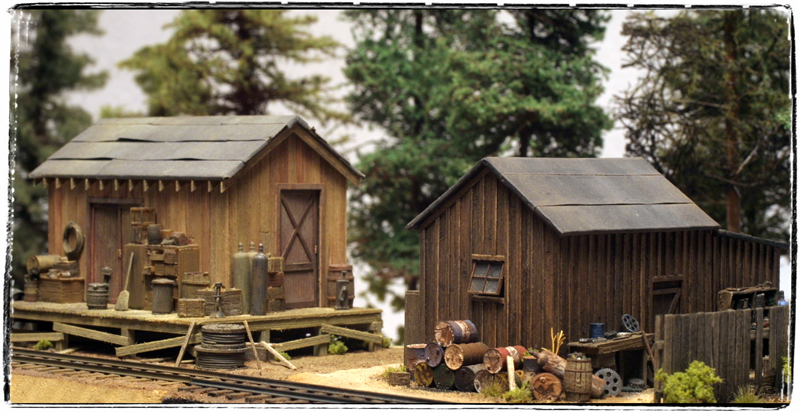 Pilot Model Constructed by Karl Allison
Names, Logos, Designs and Photographs Owned and Copyright Brett Gallant
"The Essence of the Backwoods"
Lineside and Storage Shed
** Huge 2022 Update with 3D Printed Details **

HO Scale Limited Edition Craftsman Kit Number 3007
Released November 2011 | Now Shipping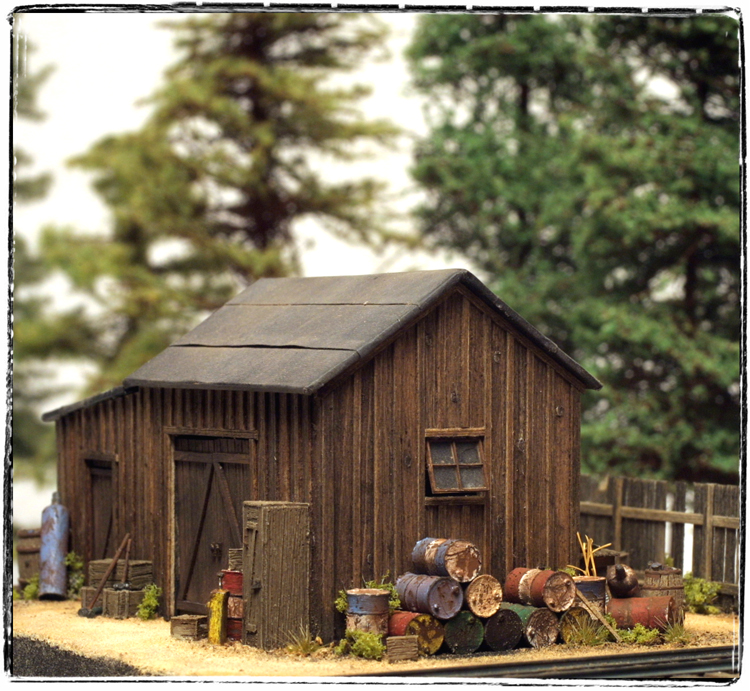 The HO Scale Lineside Shed is a beautifully detailed scene, just 6.5 x 4.5. It would be right at home in nearly any scene and era. SierraWest kits are designed to create a scene and tell a story with all the wonderful junk and clutter. Simple structures, realistic weathering and scenery techniques combined with my world famous details, cast with unrivaled clarity and sharpness. I take the quality of my castings VERY seriously and create simply the finest detail parts available. Study the scene... notice how realistic the clutter appears. These castings are created using individual components like cans, wrenches, gears, bottles, etc... Weathered and painted separately then glued in place. This allows you to concentrate on more realistic appearing details with natural variety. Just look at the wonderful character and coloration. This has not been possible before. A true evolution in casting design and production.
HO Scale Lineside and Storage Shed
2022 Updated Version
Kit 3007 | Now Shipping
Everything Pictured is Included Except Track and Senery
Price does not include shipping and applicable taxes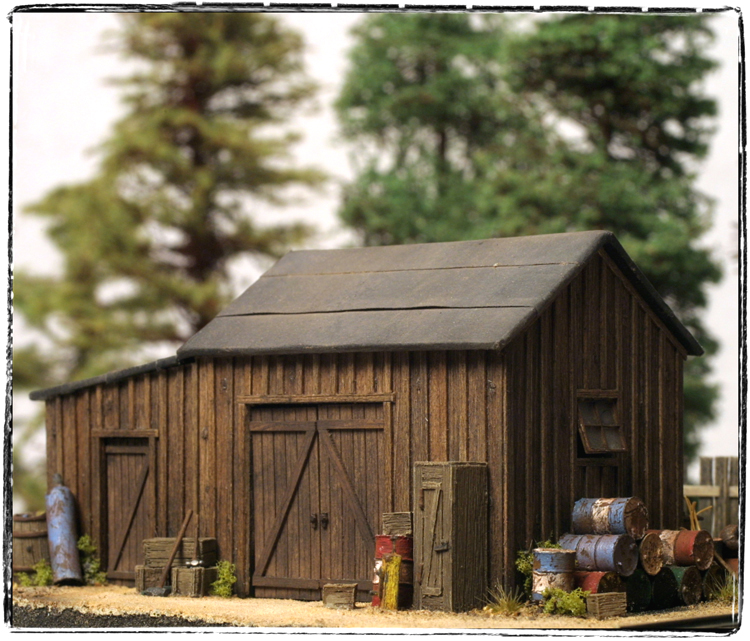 The structure is created using my time tested and proven board on board modeling techniques. Customers pay for sold out clinics on my techniques and you get them right here in the manual! Laser cut technology is employed as an aide to facilitate the construction, not replace the modeler. This is very important. Look closely and you will not find the telltale signs of the laser. Simple, effective weathering techniques are combined with layers of scenery to blend and create a wonderful scene. The comprehensive construction manual takes you through every phase of creating this wonderful little diorama with lots of clear photographs and concise instructions. Customers save and reference my manuals for years using the many techniques on other projects improving their modeling skills and confidence.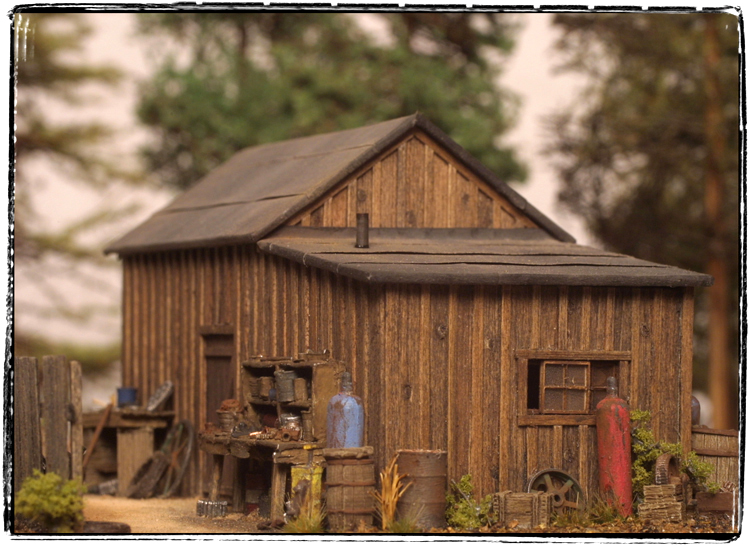 OK... back to the castings. They are all included. Everything you see in the photographs. No skimping, no wimpy bag with just a few poorly cast and muddy castings. These are the best anywhere, period. The techniques used to paint and weather them have been refined over a lifetime of modeling and use simple water based paints, powdered artist chalk, and rubbing alcohol. That's it, With a little practice nearly anyone can achieve similar results. A bold statement? Not really, the techniques are easily mastered and achievable with the guidance provided. One of the coolest parts of this hobby is the ability to combine techniques from different modelers to create new variations. There is no exception here combining techniques from the likes of Dave Revelia, Brian Nolan, Kevin O'Neill, and Karl Allison.
This is the perfect kit to try your hand at true fine scale modeling. With its combination of quality components, thorough instructions, and great size, the Lineside Shed is a wonderful first kit for the new modeler or a step up from a laser cut kit.