the Award Winning
O Scale Deer Creek Sawmill Project
Limited Edition Craftsman Kit Number 308
the diorama as pictured measures approximately 30" x 19"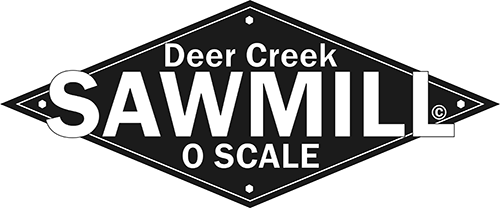 Pilot Model Constructed by Brett Gallant & Karl Allison
all photographs copyright Brett Gallant and may not be used without permission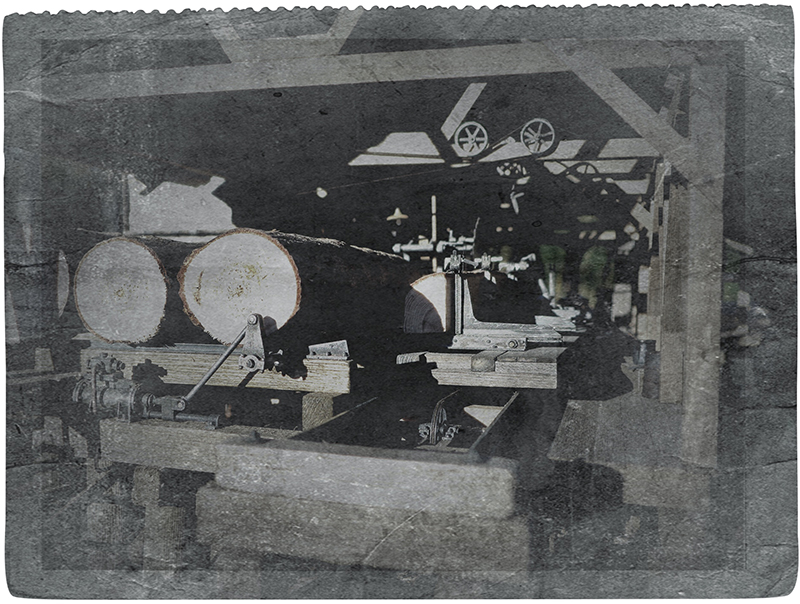 The beginning of the line... Fresh logs coming into the mill from the dry rollway are awaiting their turn on the carriage. Looks like a log is making a pass through the double blades. The log turner is visible above the action.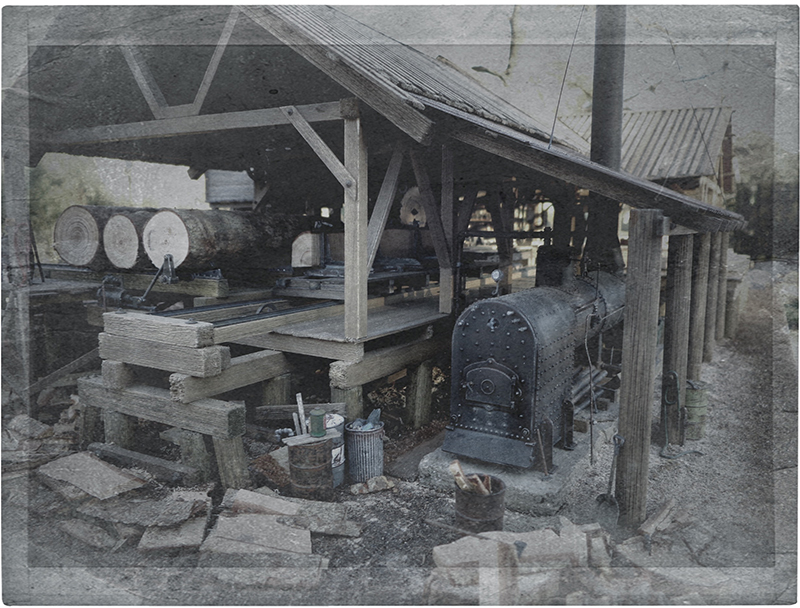 A great picture of the boiler shed and firebox. Discarded slab is cut and used to fuel the boiler. This shot also provides a nice view of the heavy timbers used to construct the carriage extension. I really love this end of the mill.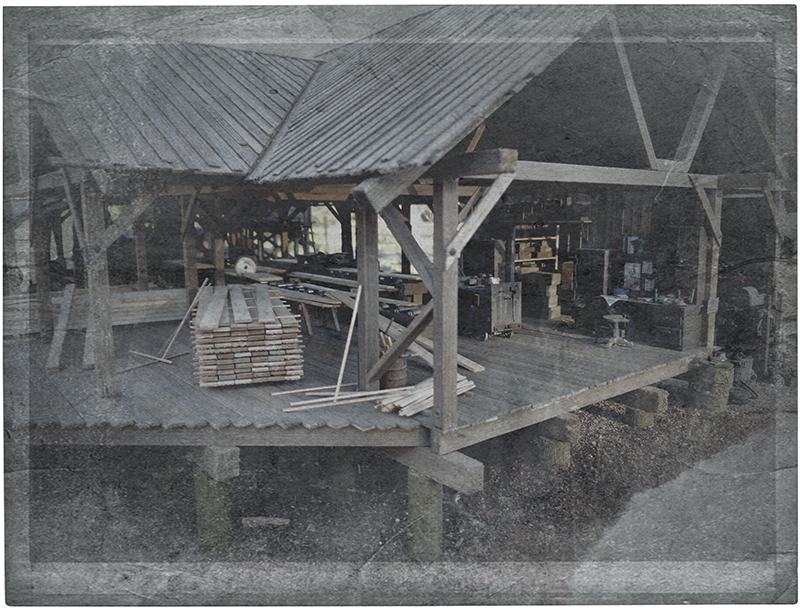 The final product for this mill is sorted and stacked on the platform awaiting pick up. Since this is a rough cut mill, most of this lumber would be heading off for finishing.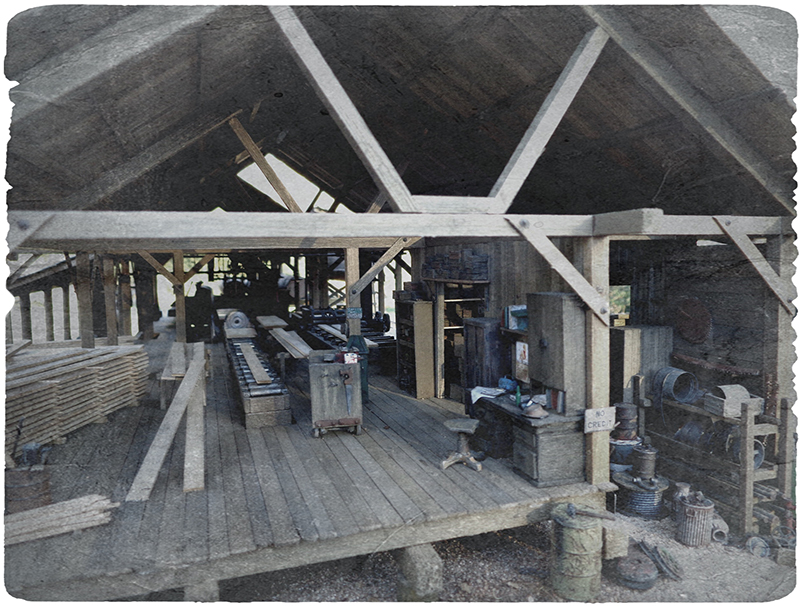 The end of the line... The cut off saw, dead rolls, and edger are all visible here. The small office area is such a wonderful scene. I really love this end of the mill.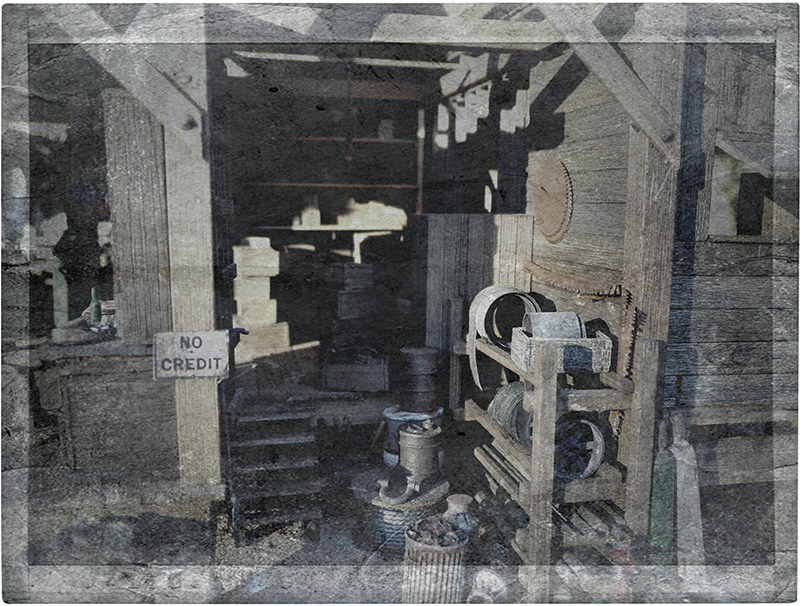 A nice view of the belt and wheel rack in the outdoor storage area. This is such a fantastic corner on the "other" side of the wall from the office. Gritty, oily, and dirty, discarded oil bottles and trash litters the ground.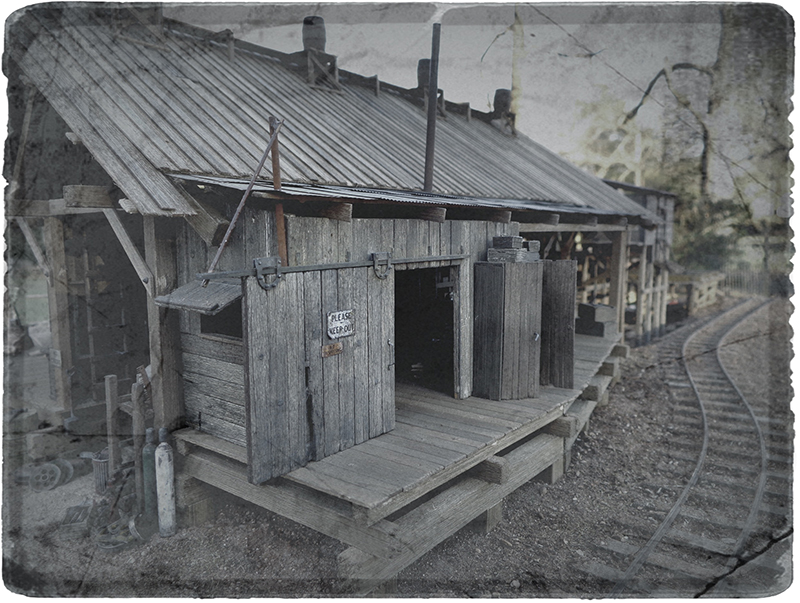 The small repair and maintenance shed sits up front with its old second-hand barn door. I love the different converging angles and exposed heavy timbers in this view. I definitely love this end of the mill.
The edger is a beautifully detailed piece of machinery and is quite visible in this front-center view. I have been asked many times why my mill is so clean? Prototypically the mill floor and surroundings would be covered in sawdust and discarded slabs. I did not want to cover the details up so chose to leave the sawdust off.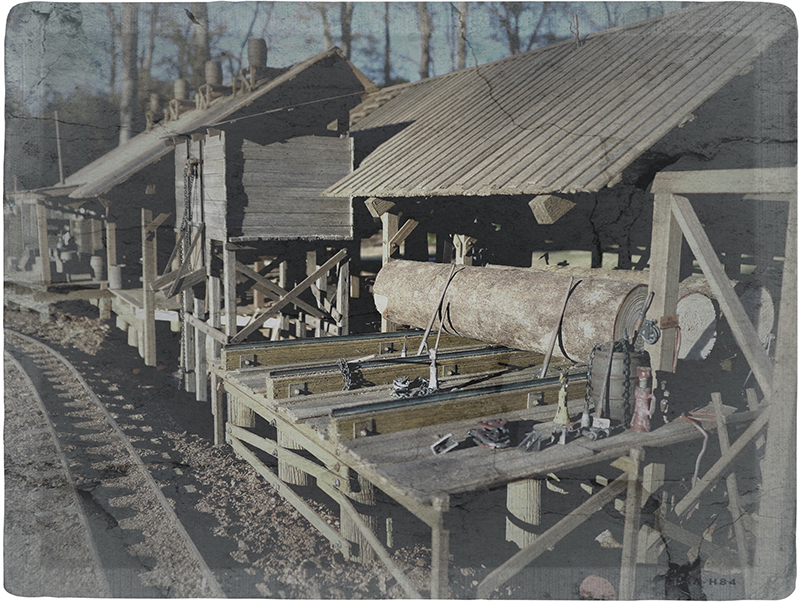 A final view where the action all begins. Logs are offloaded here onto the dry rollway. A nice collection of peavies, screw jacks, blocks, and chain litter the floorboards. The elevated slab bin sits in the background. The sawdust blower is "piped" directly to the bin.