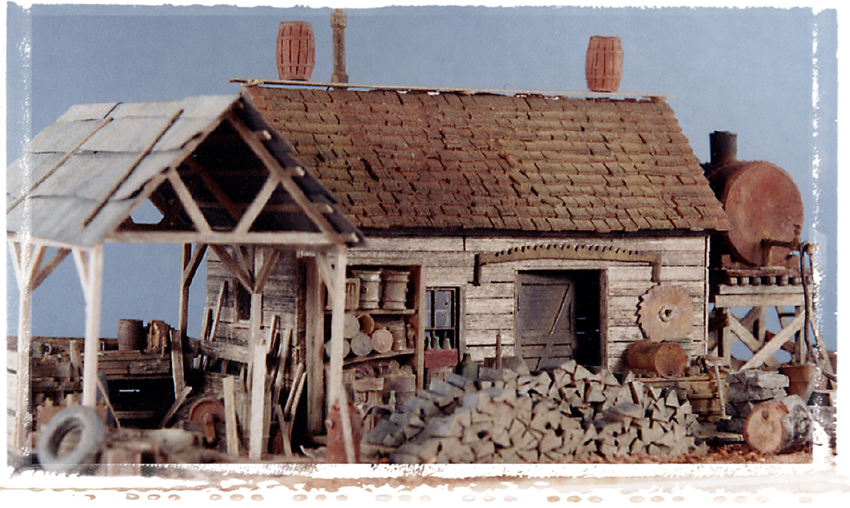 Diorama and Pilot Model Designed and Constructed by Brett Gallant
Names, Logos, Designs and Photographs Owned and Copyright Brett Gallant
Wood Cutters Shack
HO Scale Limited Edition Craftsman Kit Number 8087
Released October 1999 | Sold Out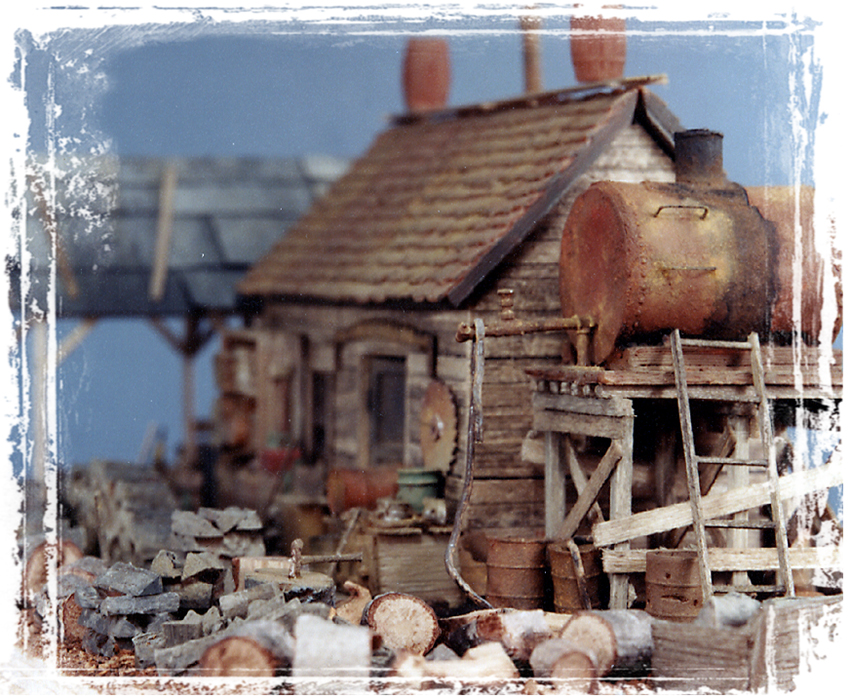 The Wood Cutters Shack includes over 60 of our beautiful castings, over half of which are brand new just for this little gem of a kit. New workbenches, shelves, wood piles, the oil tank, saws, boxes of junk, tree stumps, a coal bin, etc. Everything pictured is included except scenery, track, and the slab cars.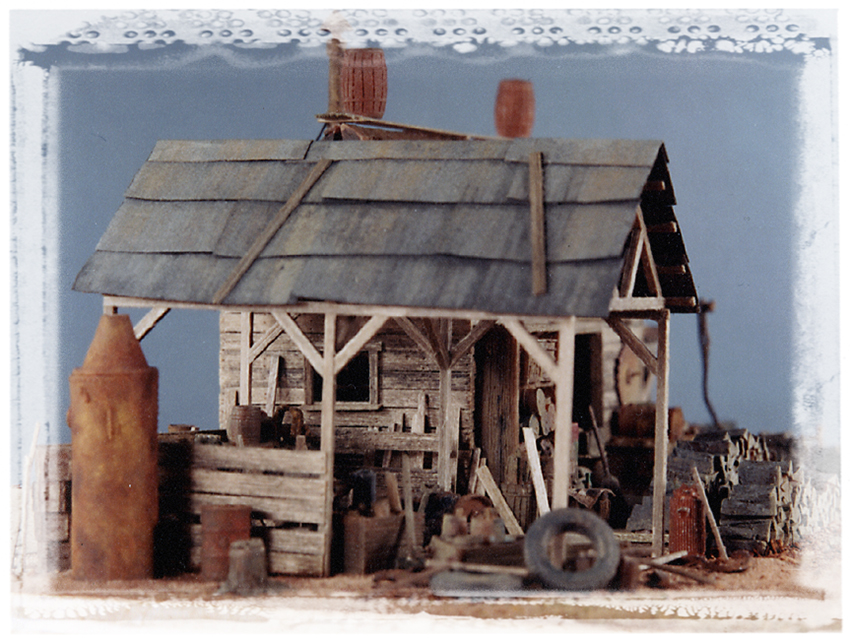 The incredible detail in this tiny 8" x 4" diorama is evident. Construction is fast board on board using our digitally reproduced templates. Our famous instructions covering all aspects of construction is also included. An emphasis has been placed on weathering and scenery techniques so you get results like those pictured! This is a great project for experienced and beginners alike.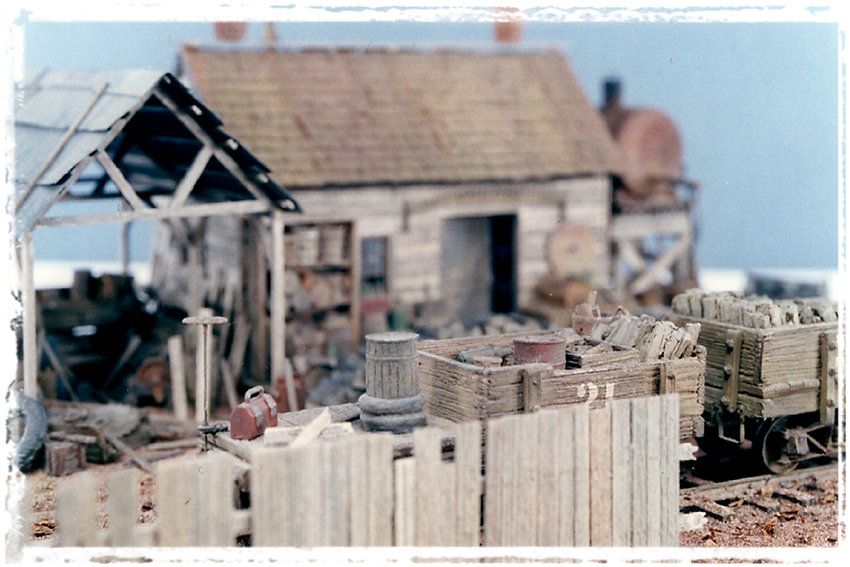 The Perfect Kit to Learn Board on Board Construction... This small kit embodies all of the character and backwoods charm of the Deer Creek Land & Timber Companies larger kits. The same proven scratchbuilding, weathering, and scenery techniques are covered and explained in detail. This is the right place to start if you would like to gain some experience with true craftsman kit modeling and techniques.