SierraWest is proud to present
On3/On30
Logging Disconnects
White Metal and Resin Craftsman Kit
Over 100 white metal, resin, and wood pieces | Now Shipping

Names, Logos, Designs and Photographs Owned and Copyright Brett Gallant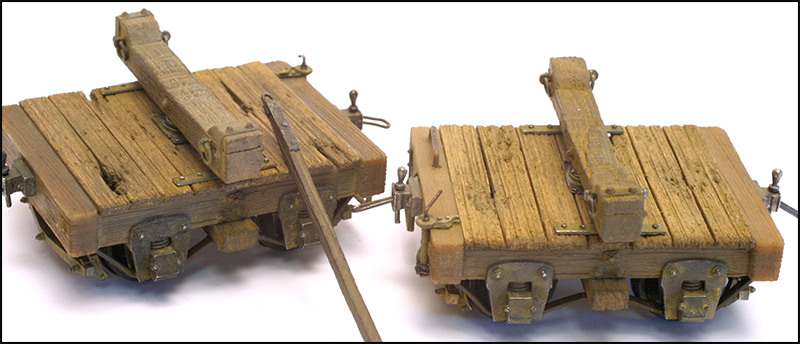 This is a complete kit that includes everything needed to construct your own Disconnects. Detailed step-by-step instructions with lots of photographs and weathering techniques guide you through each phase of construction. A real joy to build!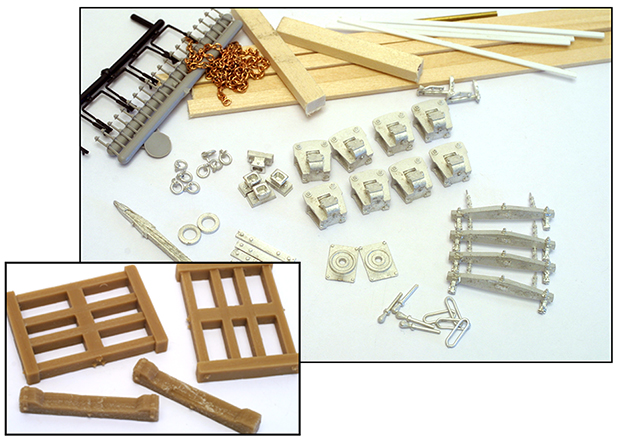 The castings include both resin and white metal pieces from brand new molds. Crisply detailed and flash-free, they are the finest our great hobby has to offer. These are the details supplied to construct one pair of diconnects. Each pair includes over 45 castings along with the stripwood, brass wire and chain, styrene, nbw and stirrup castings.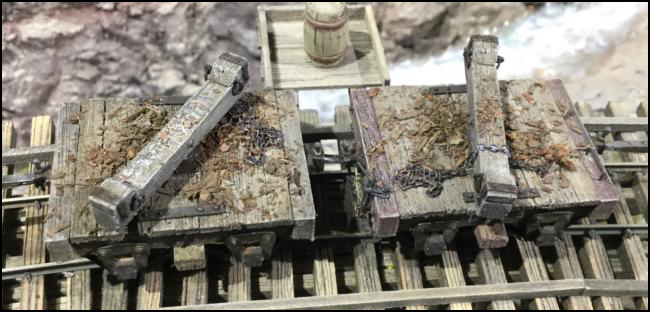 A wonderful shot of a completed pair as modeled by Bryan Brown. I really love all the debris on the deck and the coloration of the wood.