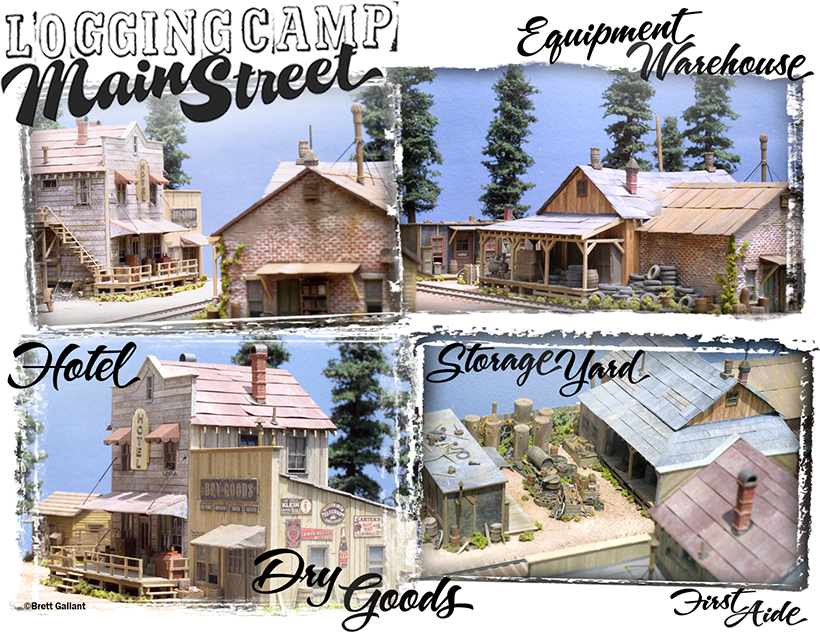 Diorama and Pilot Model Designed and Constructed by Brett Gallant
Names, Logos, Designs and Photographs Owned and Copyright Brett Gallant
Backwoods Modeling at its Best!
Logging Camp Main Street
HO Scale Limited Edition Craftsman Kit Number 206
Released June 2007 | Sold Out
Life along the logging right of way
was a tough and gritty existence.

Logging Camp captures all the realism
of the camps that built America!
The anchor of the diorama is the hotel and dry goods store. What classic Americana! Company officials,politicians, and important visitors are treated to company hospitality in the small four room hotel. The dry goods store is stocked with all the essentials including firearms and overalls! The combination of the different siding, awnings, signs, and porches creates a beautiful scene right at home in any logging operation. The structure is based upon an article in the March 1978 MR.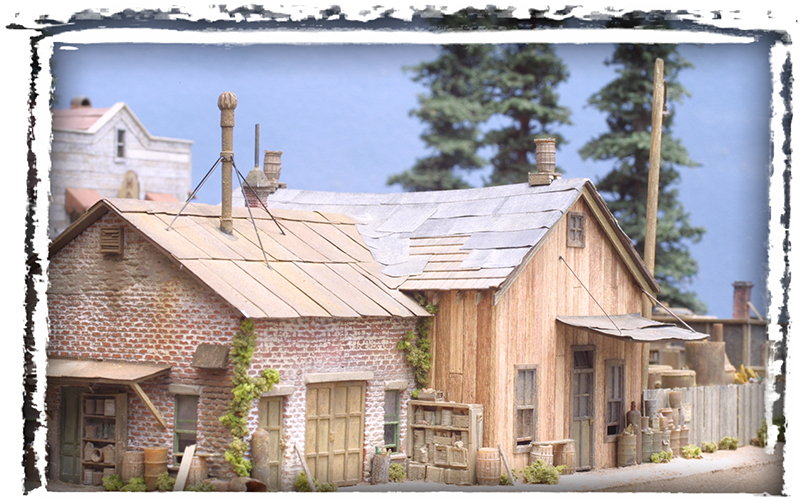 Across the camp mainline is the equipment warehouse. Heavy equipment and valuable supplies are stored and shipped out from here. Originally an old converted barn with the swayback roof line, a brick addition was needed to store the more important pieces of equipment. The brick castings are brimming with character. The mortar lines are good and deep so you can great definition between the bricks. You will love our easy instructions on creating the perfect aged brick wall!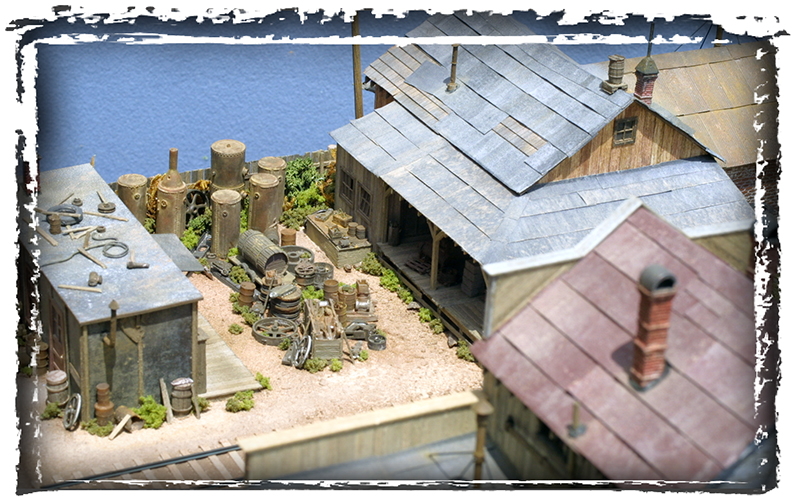 The junk and clutter in the storage yard speaks for itself. Created with many different castings, this gives you a lot of flexibility in re-creating the scene. Look at all those old boilers just wasting away in the sun. The scrappers torch can't be too far away.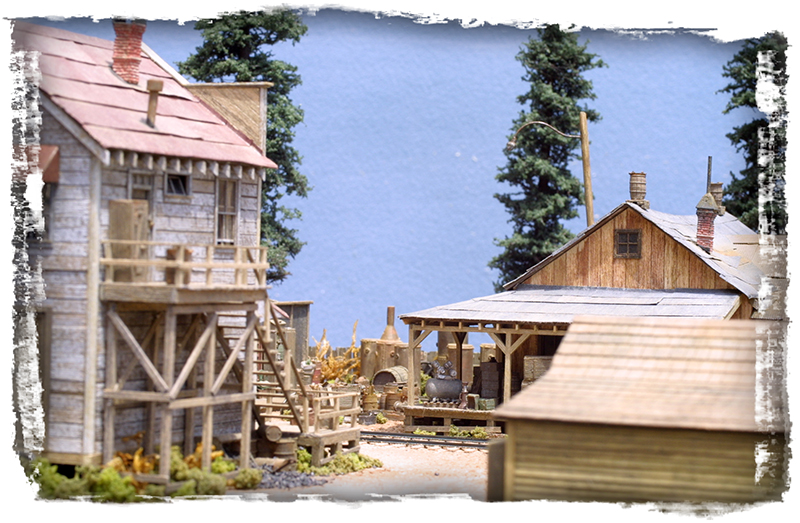 The different structures present a great combination of materials and textures. The manual provides detailed information on weathering and creating the Main Street diorama.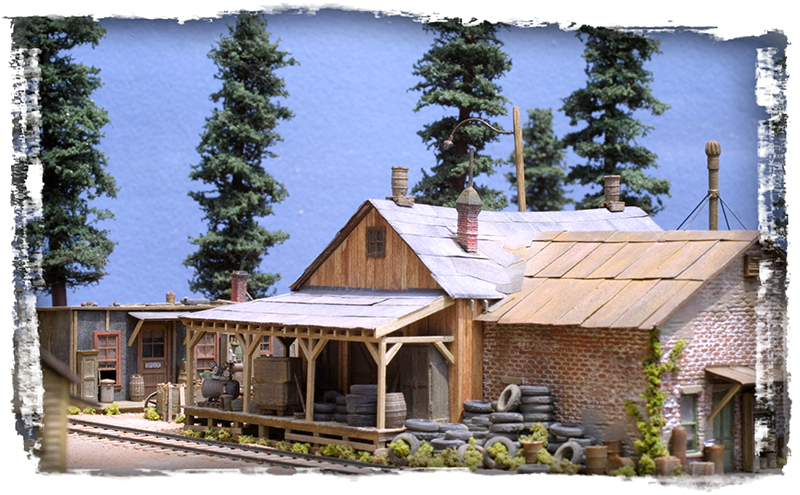 One last view of the main dock of the equipment warehouse. Utilizing the laser cutter, templates and guides are created that enhance and improve the overall modeling experience. Board on board modeling is the only way to achieve the look and feel pictured here and the laser provides aides that make it fast and easy to model. Of course nothing can replace great weathering and tons of details!