Pilot Models Constructed by Brett Gallant
Names, Logos, Designs and Photographs Owned and Copyright Brett Gallant
CHB Models Classics
HO Scale Sawmill Machinery
Series HWP
The legendary CHB Sawmill Machinery kits were previously available only in O Scale.
These HO Scale versions contain the exact same level of detail!
Kits include 3D Printed and Hand-Poured Resin Details.
Currently available kits listed below with more to follow.
Instructions available online to download and print.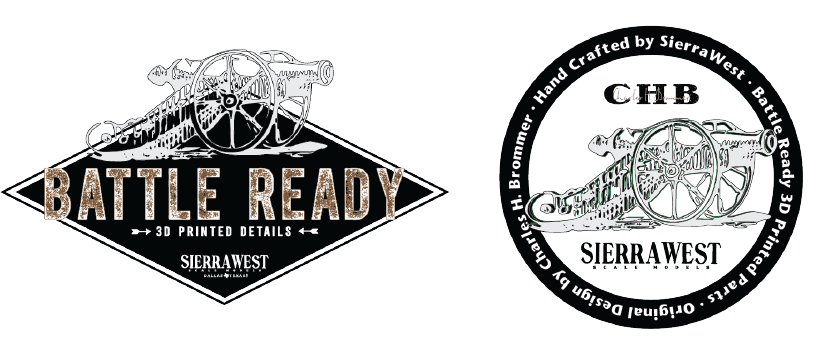 CHB Models was the passionate life's work of Charles H. Brommer or as he was known to his many modeling friends as simply "Charlie". Charlie specialized in incredible high quality, super detailed O Scale white metal kits including logging and mining implements, sawmill and machine shop machinery, Dolbeer Logging Engines, yarders, hoist engines, tools, and even a pair of beautiful MACK trucks. Charlie was an old school machinest creating the most amazing brass masters our hobby has ever seen. I was very fortunate to purchase the CHB Models line from Charlie before he passed away and have released well over 75% of the line in O Scale - white metal, since that time in 1999. The CHB Models line was previously only available in O Scale but with the advent of the SierraWest 3D Printing era, many of those legendary kits are now being made available in HO Scale for the first time! Check back often for new details and kits as they are added reguraly.

Since 1995, SierraWest Scale Models has been the undisputed leader the world over in hand-poured resin and white metal detail castings. With emerging 3D Printing technology, SierraWest continues this tradition of unparalleled dedication to quality and innovation. Utilizing custom high-strength tooling resin, SWSM 3D Printed detail parts are very durable and easily handled. Supports are removed here in the shop so you can enjoy the painting and weathering process. Replacement parts are sent fast and free if you damage or lose a part. A small shipping and packaging fee may be added to cover costs. Be sure to check back often for the addition of new details.
All items listed for sale on this page are in stock and ready to ship within 2-3 business days. (Please allow additional processing time for orders outside the USA and Canada.) All items are in very limited quantities and once sold out the "buy now" button will indicate "out of stock". Items on this page will be restocked as time permits. Castings pictured are painted and weathered, yours will ship unpainted and unweathered. Photographic props are not included.
Double Cylinder Mill Engine
Stationary Horizontal Boiler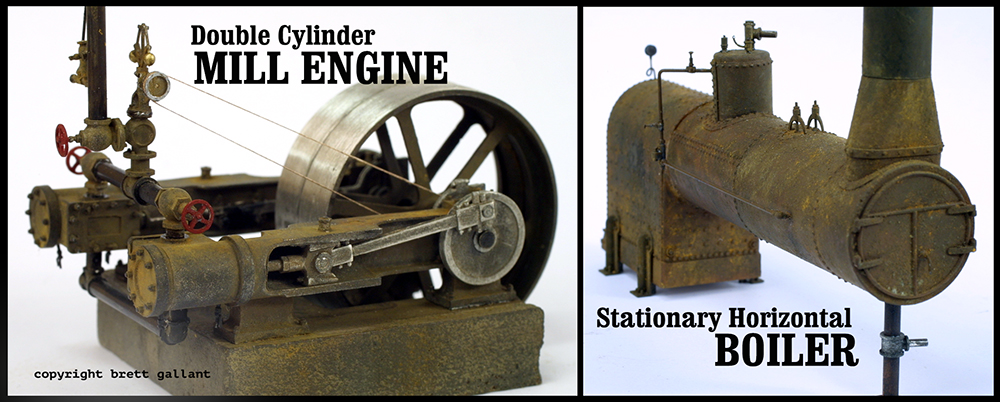 The HO Scale kits include 3D Printed and hand poured resin parts. The 3D Printed parts paint and weather exactly like my traditional hand poured resin castings. Photographic props are not included. Instructions available online to download and print.
HO Double Cylinder Mill Engine
HO Stationary Horizontal Boiler