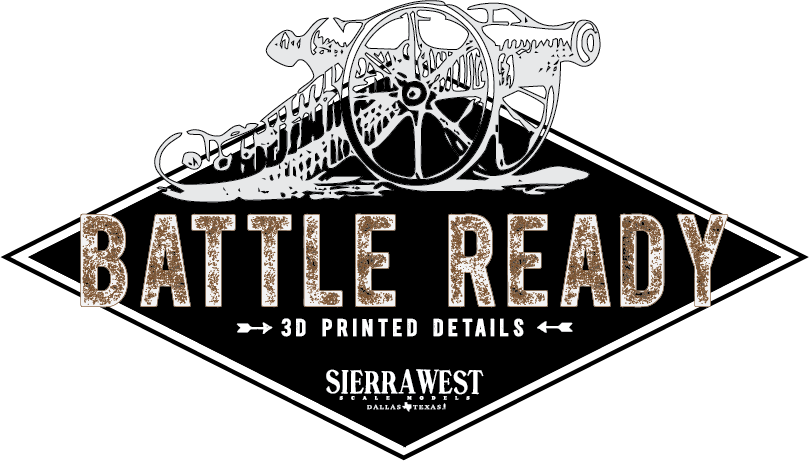 start here for everything SierraWest 3D Printed
The Largest Selection in the Hobby
New Items are added regularly so check back often
Since 1995, SierraWest Scale Models has been the undisputed leader the world over in hand-poured resin and white metal detail castings. With emerging 3D Printing technology, SierraWest continues this tradition of unparalleled dedication to quality and innovation. Utilizing custom high-strength tooling resin, SWSM 3D Printed detail parts are very durable and easily handled. All supports are removed here in the shop so you can enjoy the painting and weathering process without the hassle of cutting these supports off. Replacements are sent fast and free if you ever damage or lose a part. Be sure to check back often for the addition of new details.
click here to view or download
"Working with SierraWest 3D Printed Castings"
All the basics on working with SierraWest 3D Printed Castings.
Topics discused include drilling, reaming, and general handling advice.
Color choices when priming, creating metallic and wood finishes,
and creating a clear finish on the translucent details like bottles.
click here to view and purchase
HO Scale 3D Printed Sets and Individual Details
click here to view and purchase
S Scale 3D Printed Individual Details
click here to view and purchase
O Scale 3D Printed Sets and Individual Details
click here to view and purchase
HO and O Scale 3D Printed Disconnects and Logging Blocks
click here to view and purchase
O Scale 3D Printed Sawmill Maichinery
click here to view and purchase
HO Scale 3D Printed Sawmill Machinery