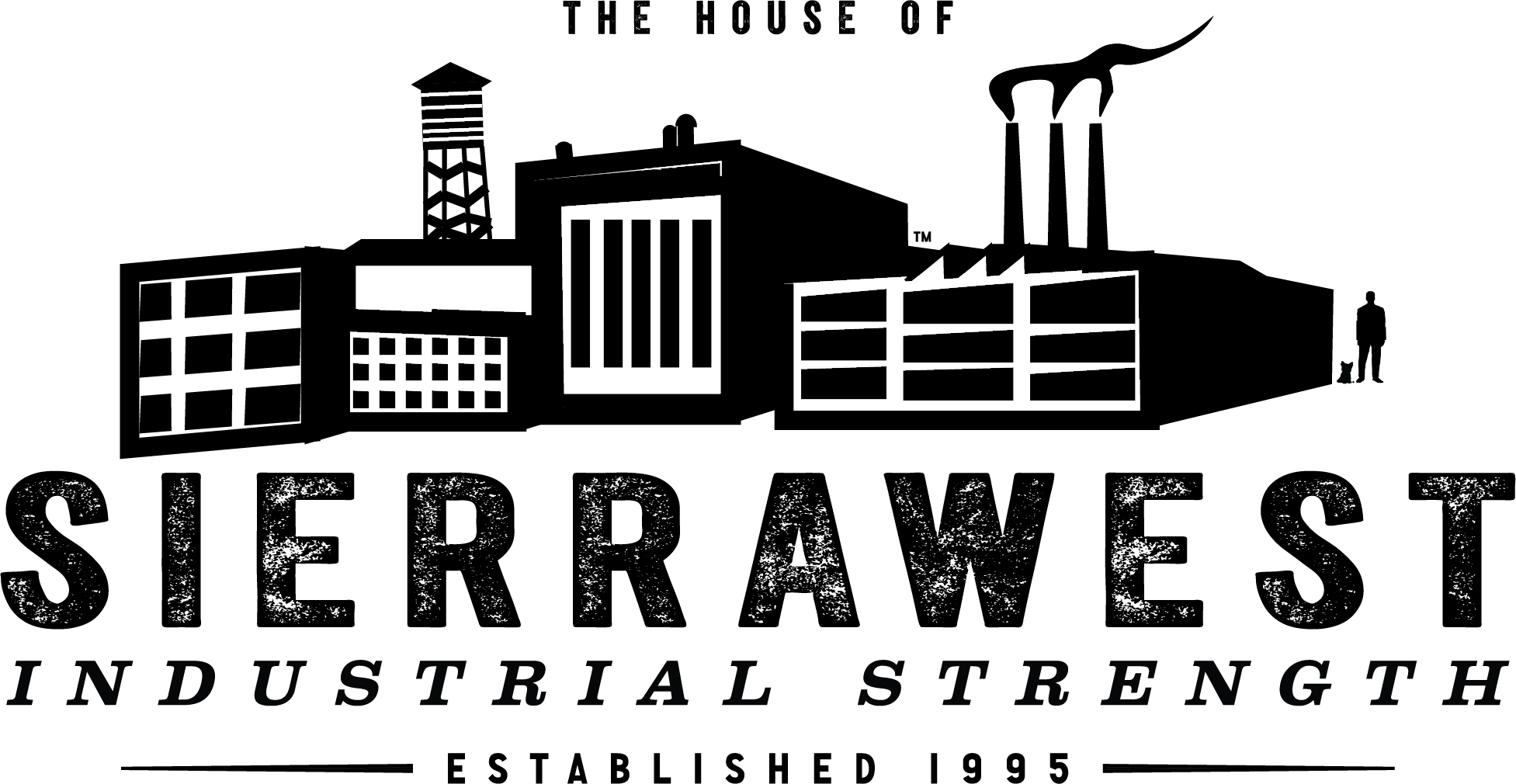 "The Most Awarded Kits in the Hobby"

Contact Brett Gallant Anytime
972-618-5563
click here to email Brett Gallant
sierrawestscalemodels@gmail.com
Subscribe to the SW Newsletter
How to Order
Use my secure online shopping cart to complete your order then payment may be made either online via Paypal using your credit card, (You do not need a Paypal account to checkout with Paypal. You may checkout as a guest.) or, call me and provide your credit card information by phone, or, you may mail a check or money order. I will send you an email after ordering containing my address and more details before mailing a check or money order. Paypal charges your credit card immediately upon checkout and I have no control over this. When you choose to provide me directly with your credit card information you will be charged 24 - 48 hours prior to shipment of your order. Checks are deposited upon receipt. If you have a specific delivery need such as a Birthday or a Christmas present be sure to email or call me immediately after your order is placed so I can be aware of the date. Normal lead time is between two to five weeks. (Time between order date and ship date.) This can vary depending on the kit and time of year. With the release of a new kit this time may increase significantly so please be sure to check with me prior to ordering for specific information. Contact me for product availability if you have any questions. Items that are sold out are listed as such.
All Sales are Final.
SierraWest Scale Models is owned and operated by me, Brett Gallant. I am a one man business, not a corporation (hence the joke with the logo at the top of this page!) so please be patient with delivery times. My number one priority is quality, period, end of story... If you want the finest quality kit made with the utmost care given to every aspect of design and production well; you found me! If you just want a kit really fast - sorry, I cannot make these assembly line style. I will not cut corners to speed up delivery! I use the same care in manufacturing your kit that you put into assembling it! SierraWest is a full-time professional business. It is not my "after hours" hobby. I answer my phone and reply to emails in a very timely manner so if you ever have a question please do not hesitate to contact me!
My Guarantee and eBay Policy
If you purchase a craftsman kit, directly from me, any part that is missing or received damaged will be replaced at no charge. This excludes damaged or lost manuals, templates, and/or stripwood. A fee to cover the cost of these will be charged. Out of production kits may not be covered by this guarantee due to availability of parts. Please contact me for more information.
Individually sold 3D Printed parts and small kits are included in this guarantee. A nominal shipping and packaging fee may be added to cover costs.
If you purchase your kit on the secondary market from an auction site like ebay or from a private seller please note I am unable to offer a guarantee. If you need a replacement part please contact me. These will be handled on a case by case basis and a fee to cover materials, labor, and shipping will be assessed if a replacement is available. I cannot replace missing manuals or templates under any circumstances so buy used kits at your own risk. If you are buying a kit on ebay, inquire before purchasing if it is complete to the best of the sellers knowledge. The seller can easily verify that the manual, templates, stripwood, and castings box (filled with castings, not empty!) are included. I do not seal or tape my kit boxes shut. That doesn't mean a seller who states "factory sealed" in their auction is being dishonest. Most likely they are simply misinformed. These kits change hands so many times and stuff gets lost and misplaced. Then they end up in estate sales and are sold "as is". The vast majority of sellers are honest and not looking to cheat anybody. Just be a smart buyer, it saves everybody a lot of heartache and hassle!
Shipping Costs
Adjustments to the following charges may be necessary without prior notice. My kits contain a lot of parts and are heavy. My online store will automatically add the appropriate charges based upon current rates. Charges are calculated based upon the weight of your shipment.
Domestic Shipping Charges:
Shipments within the USA are made via USPS Priority Mail:
Please add $12.50 - $23.00 for one kit, $24 - 32 for two kits, $33 or more for three or more kits. (Unless otherwise noted.) UPS or FedEx shipping is available upon prior arrangement but will delay the shipping time and incur an additional handling charge.
International Shipping via Global Priority Mail. Shipment may also be made via UPS or FedEx upon prior arrangement. Due to fluctuating shipping costs, additional charges will apply if the actual shipping charges exceed the initial amount paid.
Shipping Losses and Damage: ALL claims for lost or damaged shipments/items must be made: Within 30 days of shipment for USA Orders and Within 60 days of shipment for outside of the USA. Claims after these dates will have to be handled directly with the carrier.
Customs Returns: For customers outside the USA, if USA Customs returns your shipment I will be responsible for re-shipment charges, if the destination country customs returns your shipment, you will be responsible for re-shipment charges. No exceptions to this policy.
A Little about Brett
I started modeling at the age of ten living in San Diego and then eventually Chicago - primarily Fine Scale Miniatures, Timberline, SS Ltd, and Campbell kits. My interest then was the same as today; backwoods logging, sawmills, and light industrial branchline. Other hobbies took my interest away from modeling for the college years but the desire to model was always present and as a young man living in Dallas that love was re-ignited one afternoon while cleaning a closet out and discovering my old childhood dioramas. It wasn't too long after, that SierraWest was founded. I studied Biology at the University of Texas at Austin, received my PADI SCUBA Instructor certification and moved to Lahaina Maui, Hawaii and worked on a dive boat, owned several companies prior to founding SierraWest including a world renowned surfwear clothing manufacturer, and was named the Creative Director of a Nationally known fashion jewelry company at the age of 33. These unique experiences provided the perfect background to operate SierraWest. In the years since starting SierraWest I founded a wildy successful scrapbooking company and proudly advocate for children in Foster Care. If you ever suspect child abuse please call the National Child Abuse Hotline 1-800-4ACHILD.
My Manufacturing Philosophy
I founded SierraWest Scale Models in 1995 with the single goal of producing the finest Craftsman Kits available for the discerning hobbyist. Industry recognized as the leader in quality, innovation, and creativity, I embark upon every project guided by these fundamental principles. SierraWest kits combine traditional scratch building techniques with laser cut components to provide a unique modeling experience for the builder. SierraWest castings are well known the modeling world over as the best you will ever find with their unrivaled clarity and crispness. Each kit includes a generous selection with no skimping on castings. Comprehensive instructions guide you clearly and logically through each phase of construction. An emphasis on weathering techniques, tools, and scene creation allows you to bring your diorama to life developing and enhancing your skills and confidence. Customers, even beginners, following my instructions and building a SierraWest kit have won major awards at all of the National Train Shows. These include many best of show honors. That is a unique accomplishment for our industry and one I am very proud of. My limited run craftsman kits are in short supply and I manufacture them in small batches for the ultimate in quality control. Stock is very limited so if you see a kit you would like, might I suggest you purchase it today.